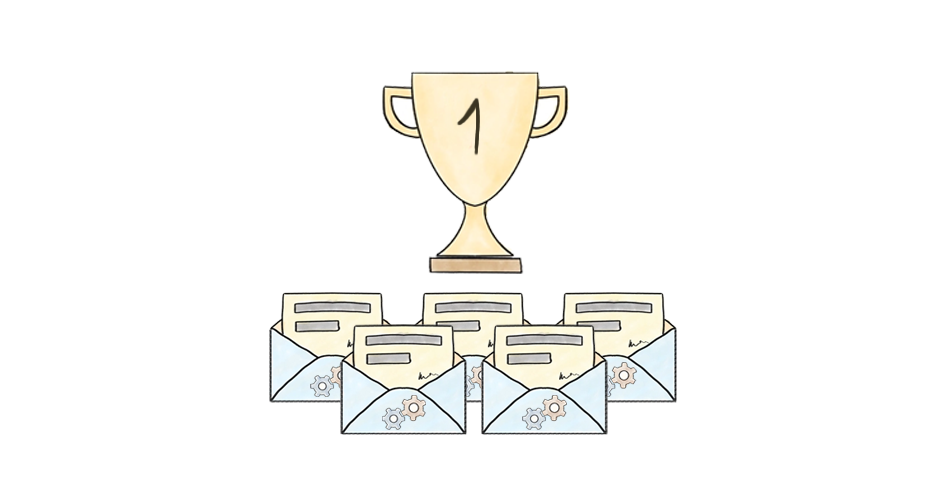 12 Best Email Marketing Tools (with a free tier)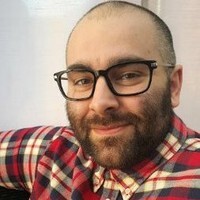 ---
When pre-launching my new tool that discovers verified email addresses, I had to find a reliable way to send welcome emails to anyone who signed up for our early-access form. I tried almost every email marketing service out there—anything from Mailchimp to Pipedrive. The latter is even a CRM (yes, that works too).
I researched dozen of email marketing tools, and I think my notes might be useful for anyone who is launching a new project. My goal was to find out how they differentiate from competitors and what they offer in their free tier.
I'm just starting a new project from the ground, so I'm on a budget. One of the key values to look at was what I could get for free from these tools and scale it later.
Here is my list of best email marketing tools
Mailerlite offers automation from their free tier. It's an affordable solution, and you won't find any other platform out there that's as easy to use as MailerLite.
It's a walk in the park to set up, and they have reliable deliverability. The only drawback here is that their API documentation isn't on the same level as the competition, making it a bit trickier to implement the API.
What can I get for free? The free plan is up to 1,000 subscribers and 12,000 emails/month.
Aweber is a simple solution for marketing letters. They have helpful, responsive support, and Aweber offers a great overall solution that any SaaS startup could ask for. According to their representative on Reddit, they are reliable when it comes to delivering the emails to the right inbox.

What can I get for free? With Aweber, you get 500 subscribers and 3k emails/month for free.
Bigmailer is an underrated player that you might not hear about as often as Mailchimp and the others. The whole point of Bigmailer is the integration with Amazon SES.
Now you unlock the real goodies of Amazon SES, allowing you to import and manage contacts, build templates, track clicks, opens, etc.
What can I get for free? Their free plan allows you to send 2,000 emails per month and handle 1,000 contacts. Their white-label option starts at $45/mo and allows you to send unlimited emails. Just keep in mind the Amazon SES pricing and limits, as they're integrated.
Mailchimp is one of the pioneers but has also had to withstand a lot of hate from the cool boys. Scaling with Mailchimp isn't the most affordable option out there. Also, there are tools with better deliverability out there. But if you're just starting and want something quick and simple to set up, Mailchimp is a solid start.
What can I get for free? The Free plan includes up to 2,000 contacts and 10,000 sends per month, with a daily sending limit of 2,000.
Flodesk is the new kid on the block.
Real-life users claim it is not as seamless as other tools like Mailchimp when it comes to integrations, yet. They don't offer a way to run A/B tests either. On the bright side, it's incredibly affordable for scaling, and they keep improving it over time.
What can I get for free? Flodesk offers a 30-day free trial where you get unrestricted access. No credit card is needed. You can get 50% OFF using our referral link.
Let us step it up a notch and look at the hype of all hypes in email marketing. Activecampaign is a full-blown solution loved by many, offering a CRM with sales automation on top of their regular email platform. It's not too expensive, and it provides great flexibility when it comes to integrations. Real users seem to be complaining about their deliverability, but it's definitely worth taking their trial for a run.
What can I get for free? Activecampaign offers a 14-day free trial, no credit card needed. It comes with 100 contacts and 100 emails.
I have a thing for Sendinblue. It's the first email platform I ever used. While it's clean and full of features, their UI isn't the easiest to get accustomed to unless you spend some time with it.
That being said, it's fantastic software that allows you to do pretty much anything you could wish for. Sendinblue offers a complete solution out of the box; CRM, email automation, and even transactional emails.
What can I get for free? The free version lets you store unlimited contacts and send up to 300 emails per day.
Drip is an affordable but compelling platform. The exciting feature about Drip is that it comes with a Javascript snippet you can install on your site, which gives you in-depth user data and lets you track basically anything.
What can I get for free? Drip comes with a 14-day free trial where you get full access. No credit card is needed.
The self-proclaimed king of deliverability.
Real-world users swear by it too. It has an excellent reputation and is the go-to solution for transactional emails. They have an API with great documentation too.
They got a startup program worth mentioning. You can get at least 100,000 emails per month for six months and other features from Twilio.
What can I get for free? Sendgrid allows you to send 100 transactional emails/day for free.
Amazon SES is the cheapest solution you can get, but it comes with a learning curve. Yes, you can use Amazon SES for marketing emails well, but it doesn't offer any automation or other features that could come at handy when sending out promotional emails.
Before you're able to use SES, you need to apply for approval. But it's a fairly straightforward process.
What can I get for free? Amazon SES is$0 for the first 62,000 emails you send each month.
Pat Flynn from Smart Passive Income heavily endorses ConvertKit, and it has grown heavily in popularity over the last few years.
It offers a full-blown solution with a landing page builder, allowing for broadcasts, automated funnels, and advanced reporting.
What can I get for free? Their free tier allows up to 1,000 subscribers, and it's one of the best options to start with. Their paid plans start from $29/mo, and you get the same limit on the number of subscribers, but you'll have new features open up.
Here's a solution I ended up using. A simple Zapier recipe which I connected with my G Suite.
Why? Because:
I didn't want my emails to end up in the "Promotional" or "Spam" folders.
I just wanted to send out raw emails—a simple welcome message and then a few updates after that.
I'm a G Suite user already, and it offers maximum flexibility for me.
You can apply any conditions you want, divide the tasks into paths, and whatnot. Here, it's just your creativity that sets the limits.
I am using it with Google Sheets as a CRM and with Gmail (G Suite version) for my onboarding process. But you can do so much more with it, send transactional emails, marketing emails, set up follow-ups, etc.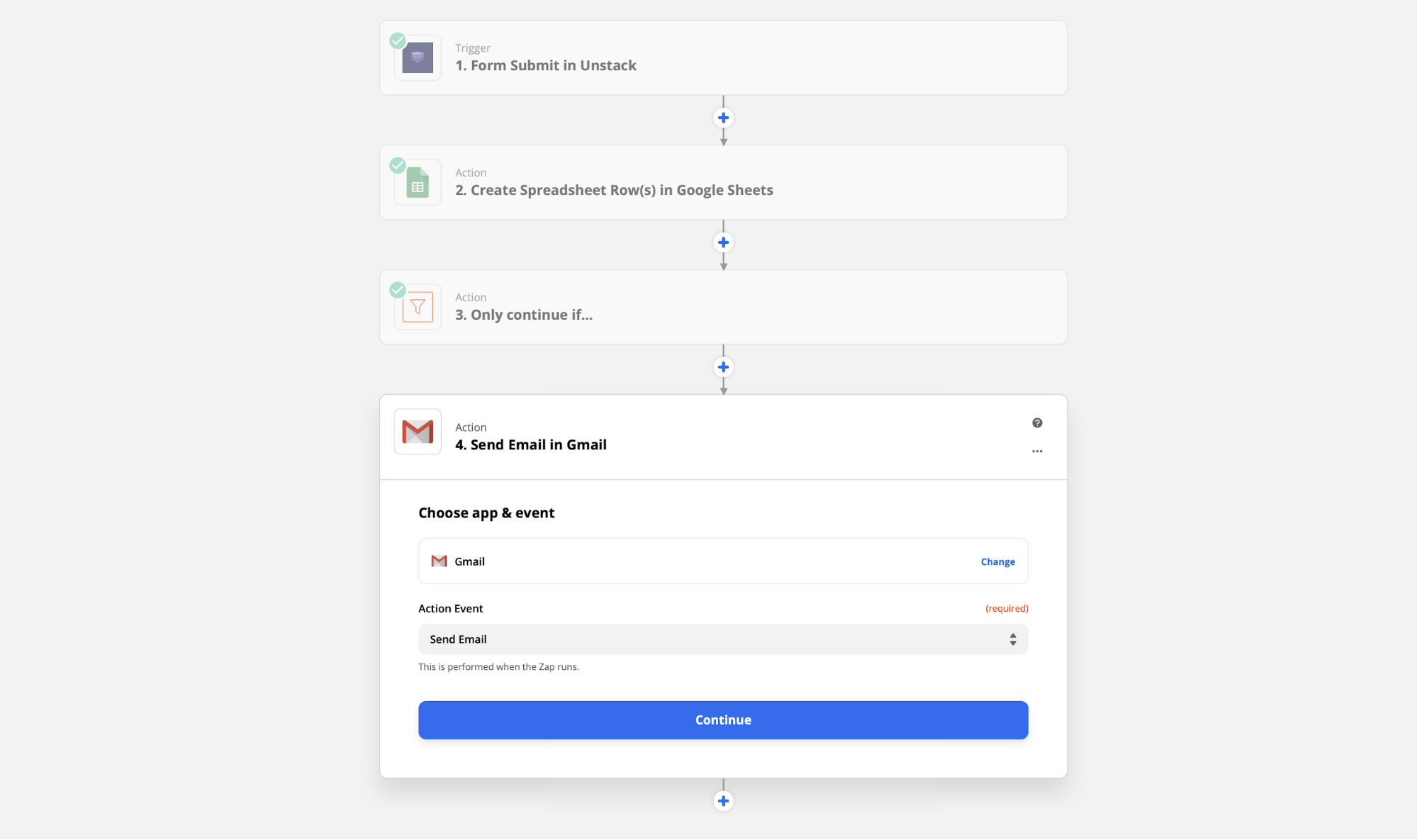 Below is an example of how to set everything up.
We're using Unstack as a website builder, so we have wired it up to Google Sheets.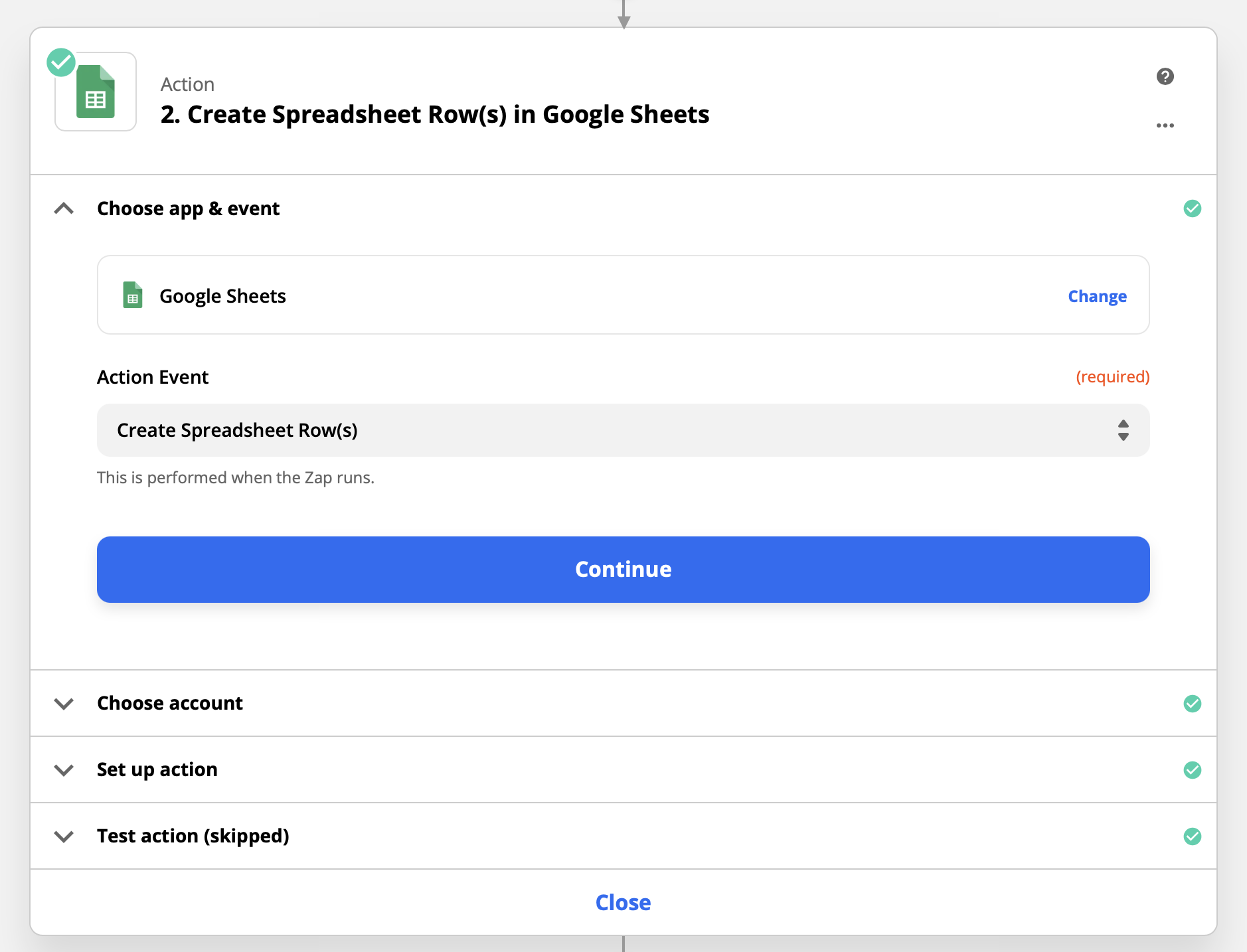 It creates a new Spreadsheet row with the Name and Email that the user entered in the form.
Then we use a filter (optional) to check whether the user is interested in an LTD account.
And finally, we send out the email using Gmail integration.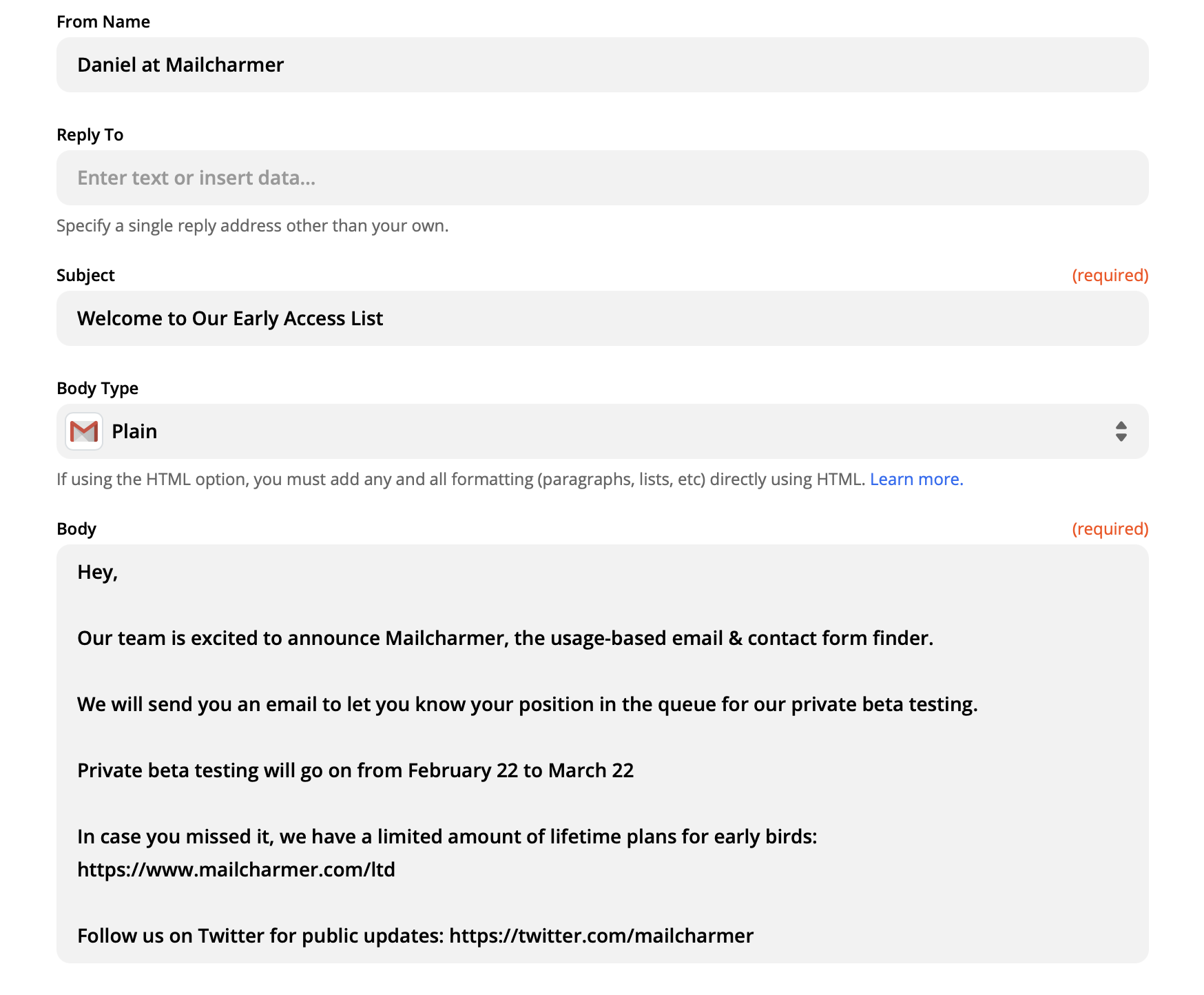 There is no need for a fancy CRM when you can keep it simple and effective. Zapier even has a free plan, so you can get away super cheap, which is essential when bootstrapping.
What can I get for free? The free Zapier plan allows you to create 100 tasks per month (send 100 emails). G Suite offers a 14-day free trial, then $6/month.
Conclusion
As you can see, there is not a shortage of options. It can seem overwhelming at first, but any of these options will get you to the same destination.
If you're just starting, going for something simple like MailerLite is a great idea. It's a simple but powerful option, and they even have a landing page builder.
If you're a more experienced marketer, I would suggest you go for the more fleshed-out options like ActiveCampaign or Aweber. A bit pricier, but you get a lot more customization options.
And if you want to take it to a very advanced level, take a look at Amazon SES or Zapier & G Suite. That way, you can build and customize any solution you want.
---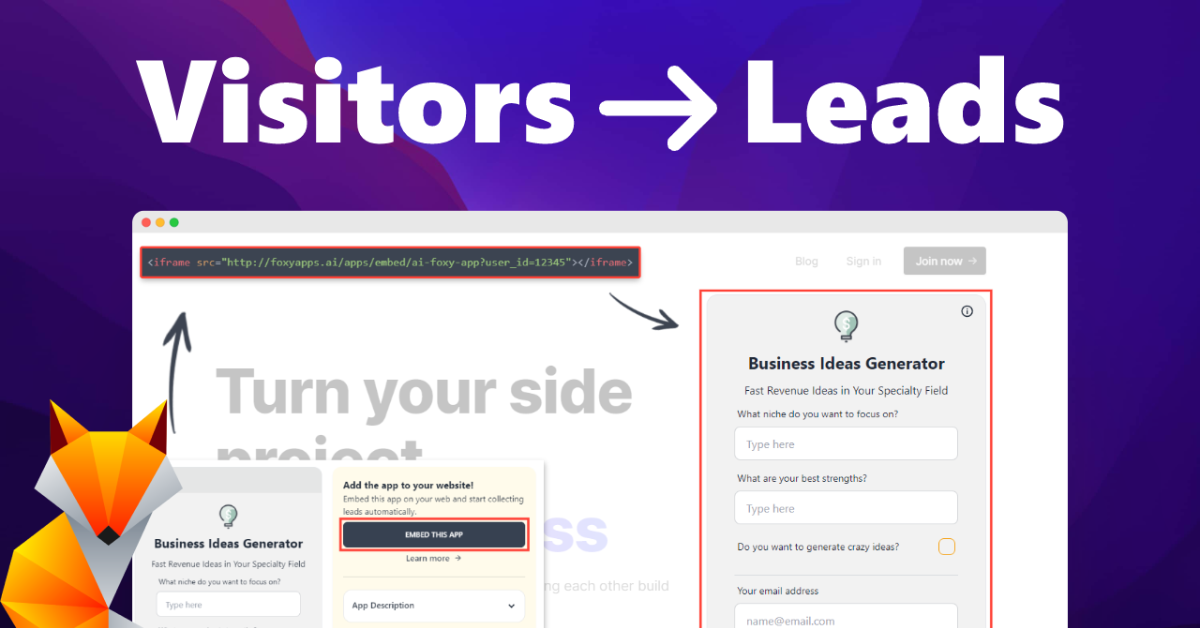 ---