Turn your side project
into business
A friendly community of early-stage founders helping each other build projects and have fun doing it.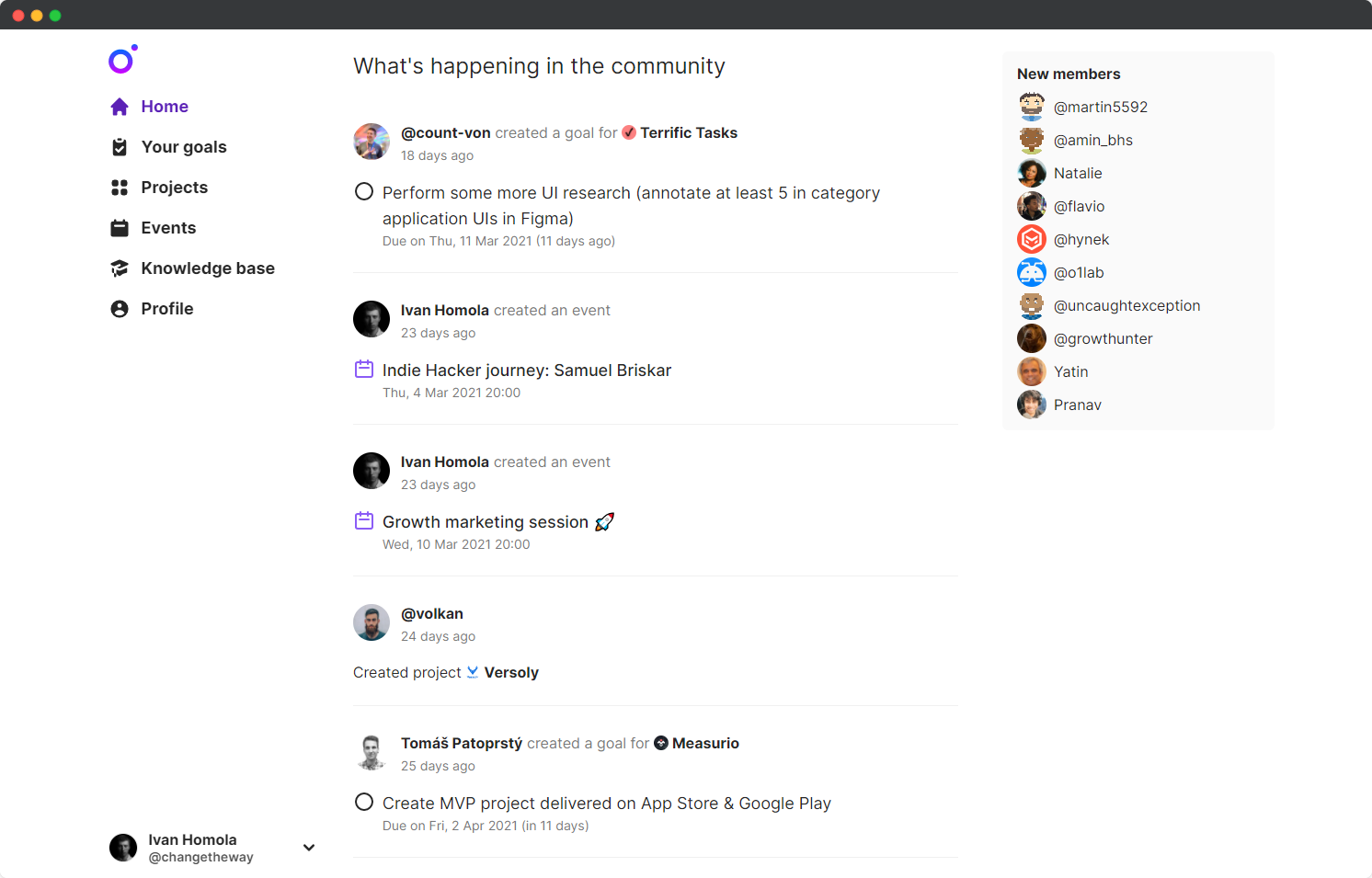 Small friendly community
Everyone knows each other. We are a very friendly group of people willing to share and help each other. You can get advice on your project or idea anytime.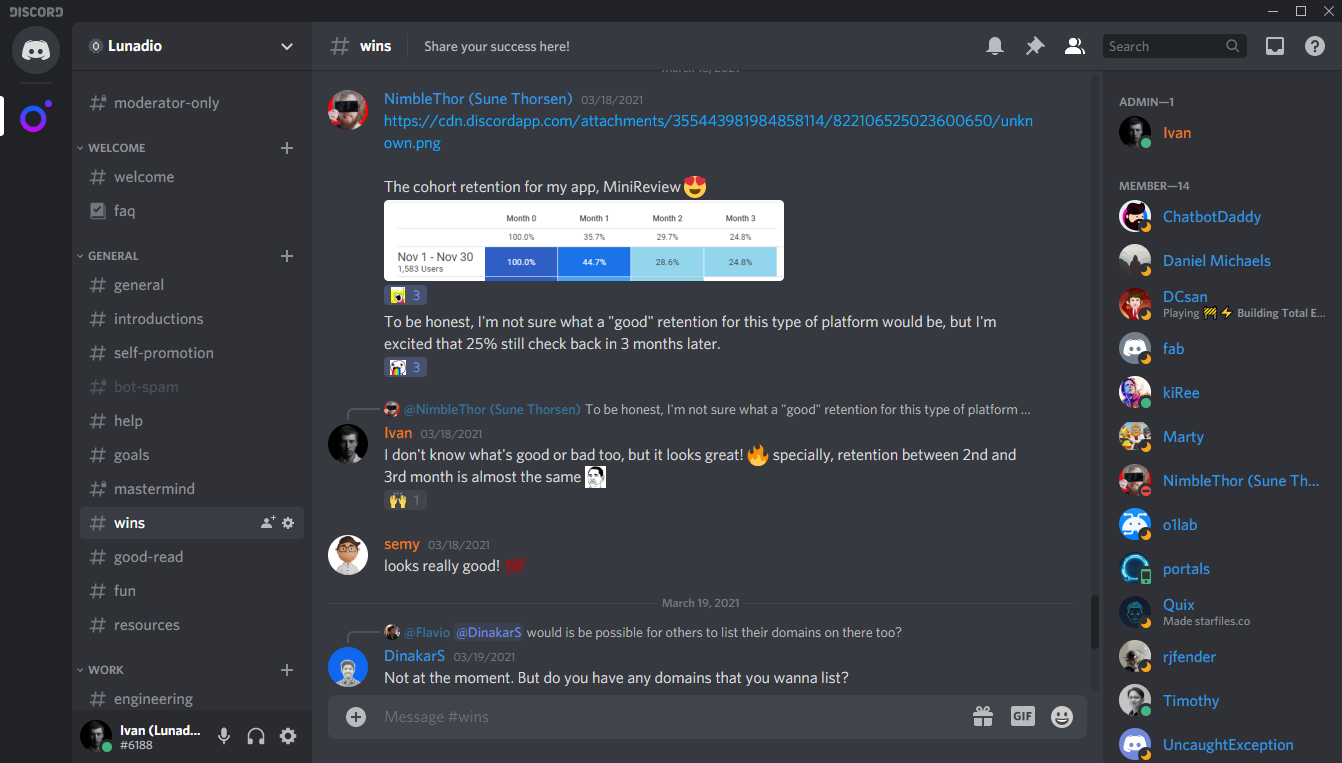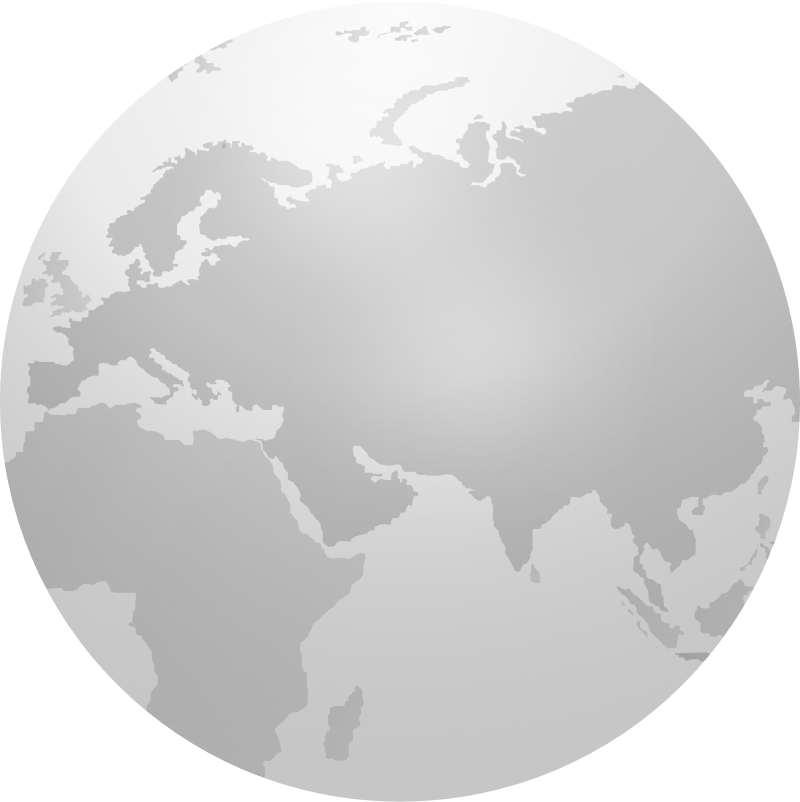 Online meetups and events
The best way to share know-how and feedback inside the community is to join our weekly mastermind calls. We discuss our projects and ideas in a group of 5 people. Each call has a specific topic to discuss, either ideas, MVP, or growth.
We organize a Growth marketing session where we share our marketing experience, and also we invite guests to present their projects and share their indie hacker journey.

Knowledge base
We are keepers of the wisdom for startup founders. We build our own library of interesting articles, tutorials, growth hacks, and useful information for every stage of your project.
Also, we share resources and good reads on our Discord.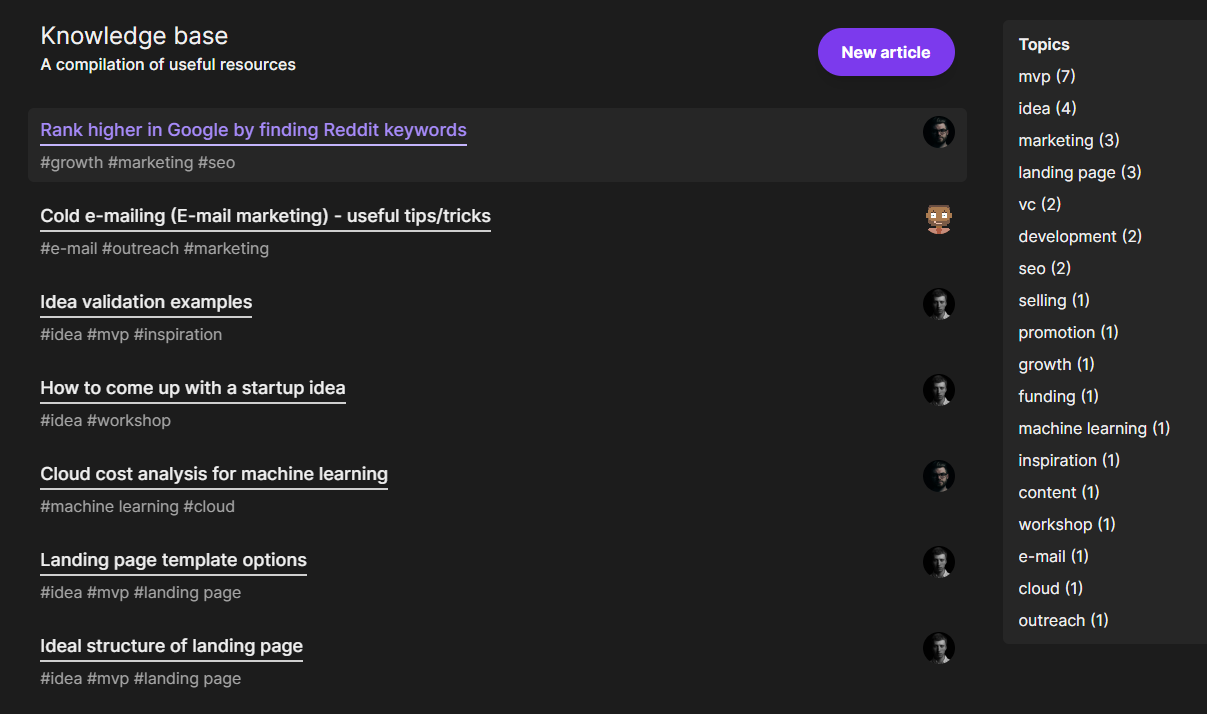 Stay in track
Let people know what you are working on. Plan your weekly goals and track progress to get focused—a simple and effective way to stay accountable.
Are you tired of building side projects without results?
Join our private community of indie makers. Get valuable know-how, be inspired by others, have fun, and find new friends.
Be part of supportive community
We set a common goal to help each other grow their side projects. If you win, we win as well.
Share your struggles and winnings
We are always here for you whether you want to celebrate an achievement or share your struggle.
Get feedback and validate ideas faster
You can present your idea on Discord or get instant feedback during our regular mastermind calls.
Track your progress and stay focused
You can set a goal in our community portal and celebrate with a group of friends when you finish it.
Get special deals and discounts
We are creating a database of special offers you can get to help cut initial costs while building your product.
Gain access to high-quality content
We share experience on a blog, sending a weekly newsletter, and collecting useful resources in Knowledge base.
Here is the deal
We want to stay small and active.
Therefore, we set the maximum number of our members to 100.
Quarter
Let's start it rolling during these three months. Learn how to ship your online products.
Friendly community

Regular online events

Special deals & discounts

Access to Knowledge base
Year
Go for this commitment if you are serious about building side projects that make money.
Friendly community

Regular online events

Special deals & discounts

Access to Knowledge base
only 49 spots left
---